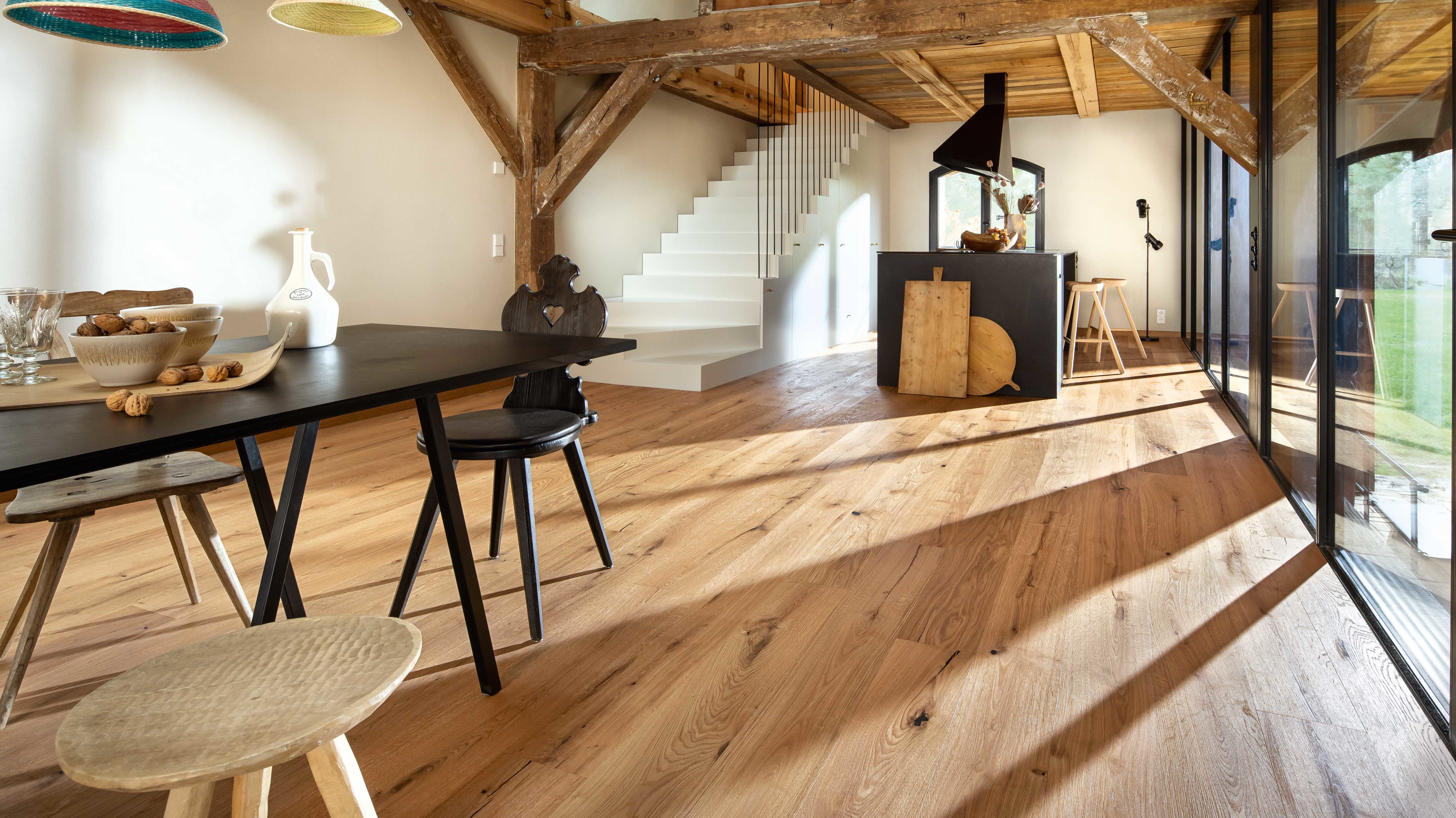 A true piece of nature
Nat­ur­al Floor­ing
You have the choice – and the certainty of getting an absolutely unique wooden floor for your home. Following the principle of a modular system, a variety of formats are available, each in five different gradings and 27 different wood colours (divided into five colour families). The grading describes the character of the wood: from a very rustic look with many knots and cracks to a more harmonious overall impression.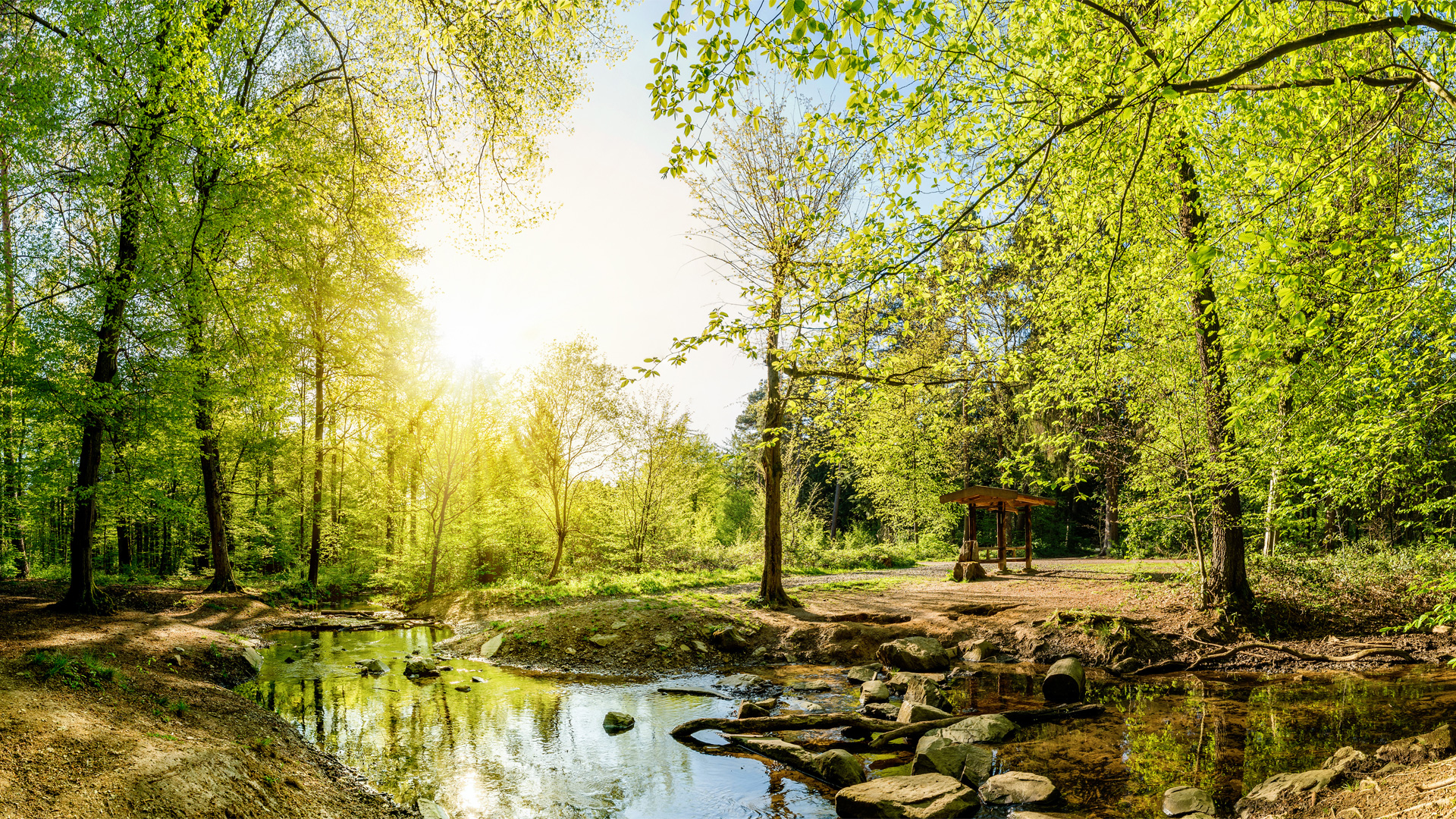 Col­our Fam­il­ies
Our colours are created by nature. Based on the five primary floor colours and natural, white, grey, dark and brown colour families, a rich and varied colour world encompassing 27 different colours opens up in perfect harmony with wood as a raw material.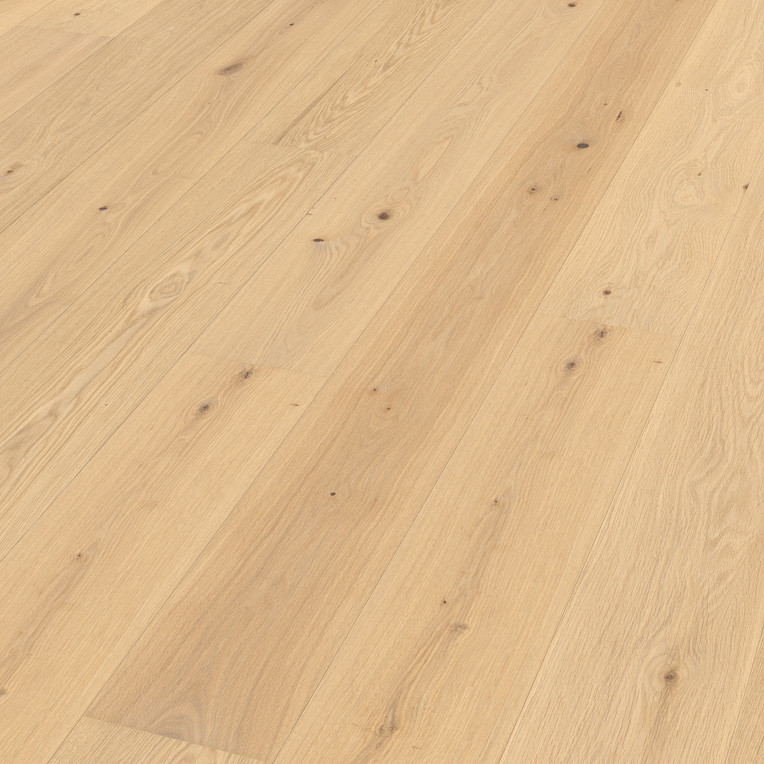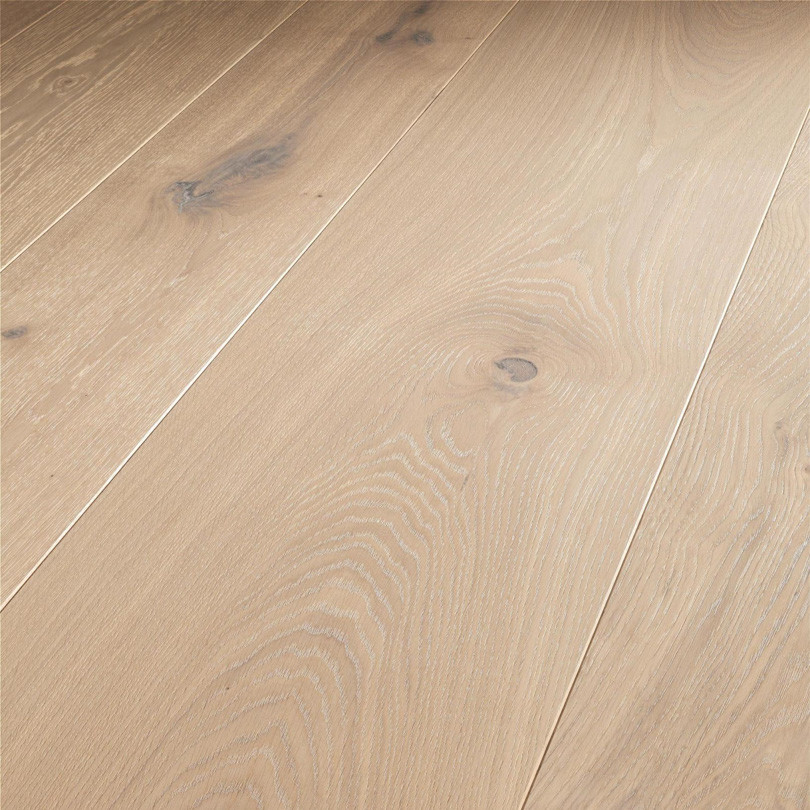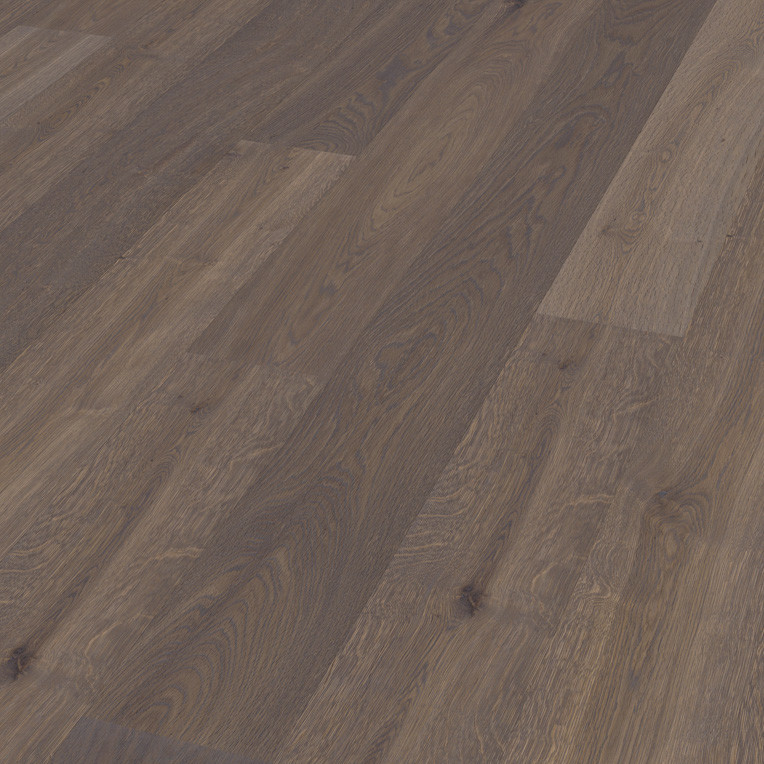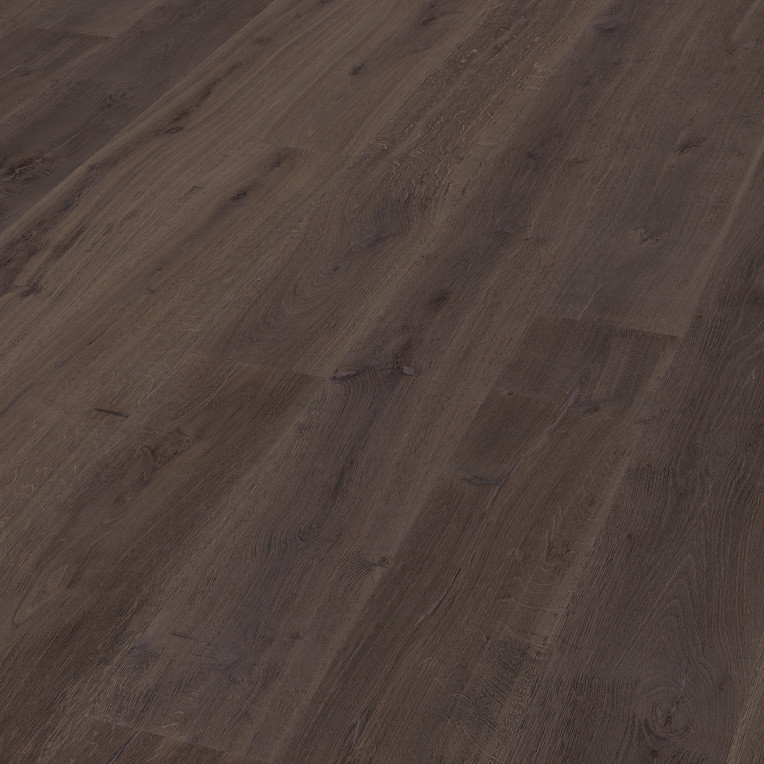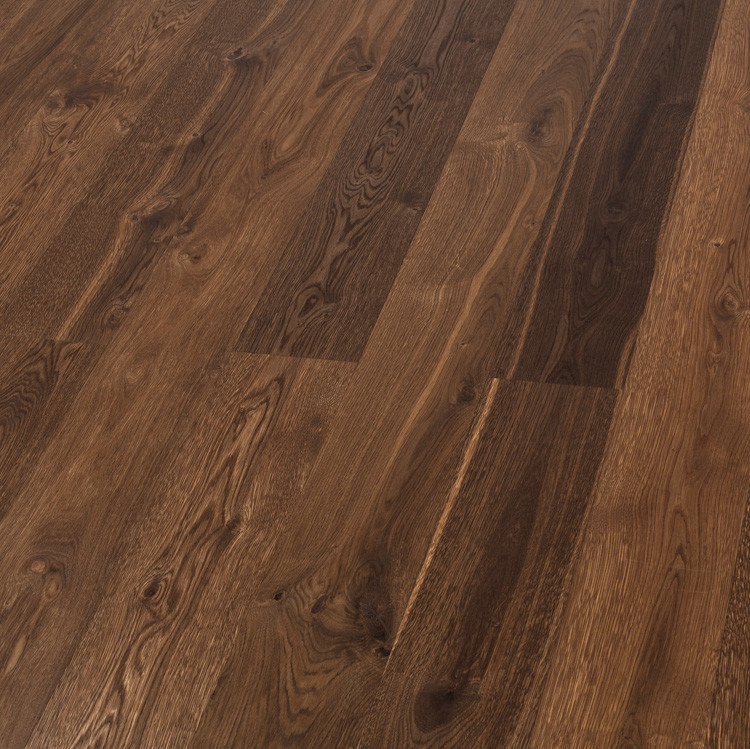 Formats
The plank format significantly influences what the flooring looks like in its environment. Short strips laid in an elegant herringbone pattern make a room look completely different from a spacious château plank. HAIN flooring is available in various plank formats – from the very exclusive CASTELLO that measures over 4 m long, to two different herringbone floors (FINO 55 und FINO 90).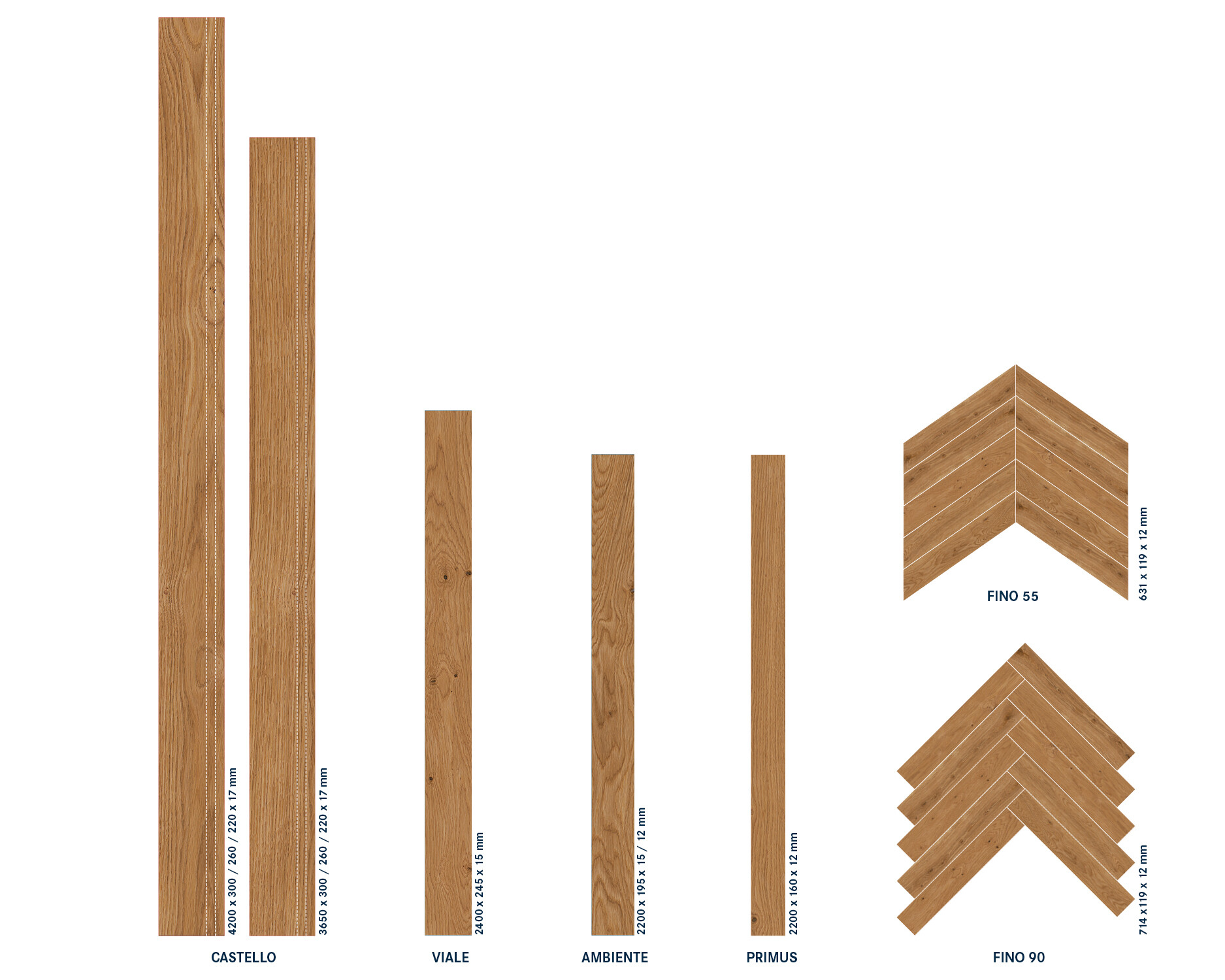 Grad­ing
No piece of wood is like another. And depending on where in the tree trunk a plank's wood has grown, it has a very unique look. The grading designation provides some information about this wood's natural appearance. It is based on the number of open cracks and knots, for example, or small colour differences in the wood. Our floors are available in five grades (and two co-grades derived therefrom).
Wood with a calm appearance and mild variations in colour and structure. Only a few small, intergrown knots. Wood filling possible for levelling of knots. Ingrowths and sapwood are possible in walnut wood.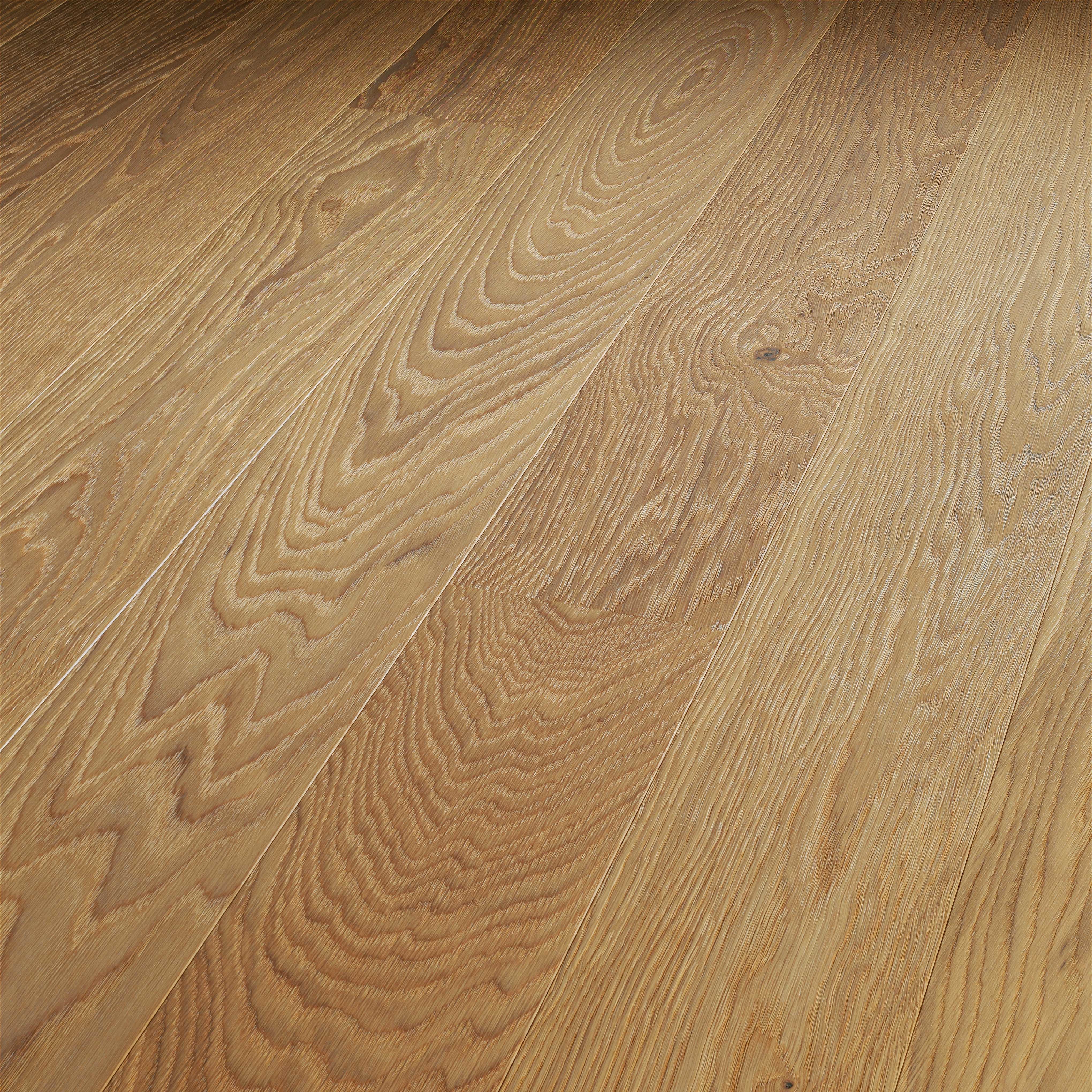 Wood with a lively appearance and moderate variations in colour and structure. Filled knots up to a diameter of 40 mm are possible. This grading features a larger amount of intergrown knots up to 40 mm in size. Wood filling is possible. Ingrowths and sapwood are possible in walnut wood.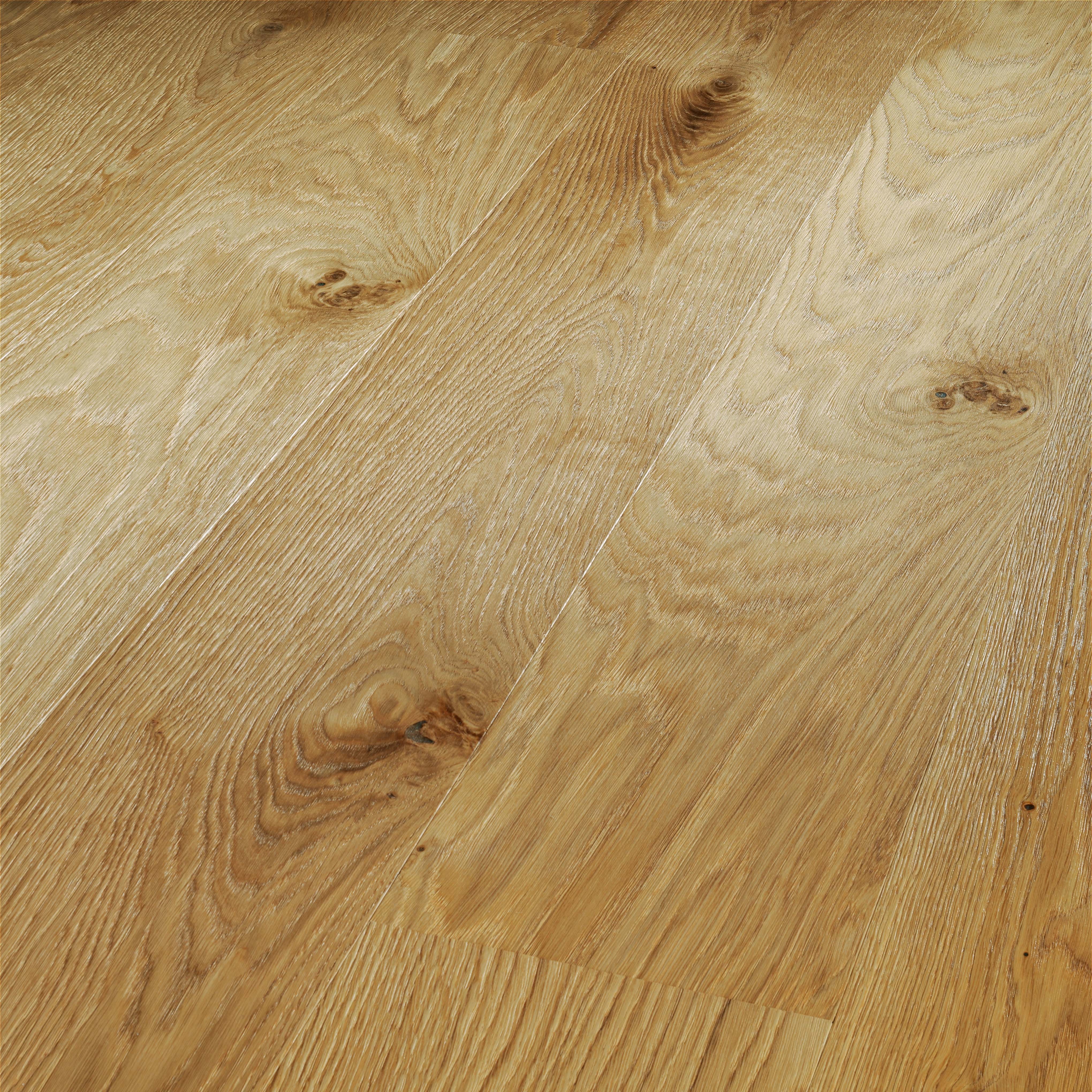 Wood with a very lively appearance and strong variations in colour and structure. Featuring large knots, heartwood and strong colour variations. Larger filling of knots and cracks. Vario in larch wood exhibits distinct colour variations between the individual parquet planks.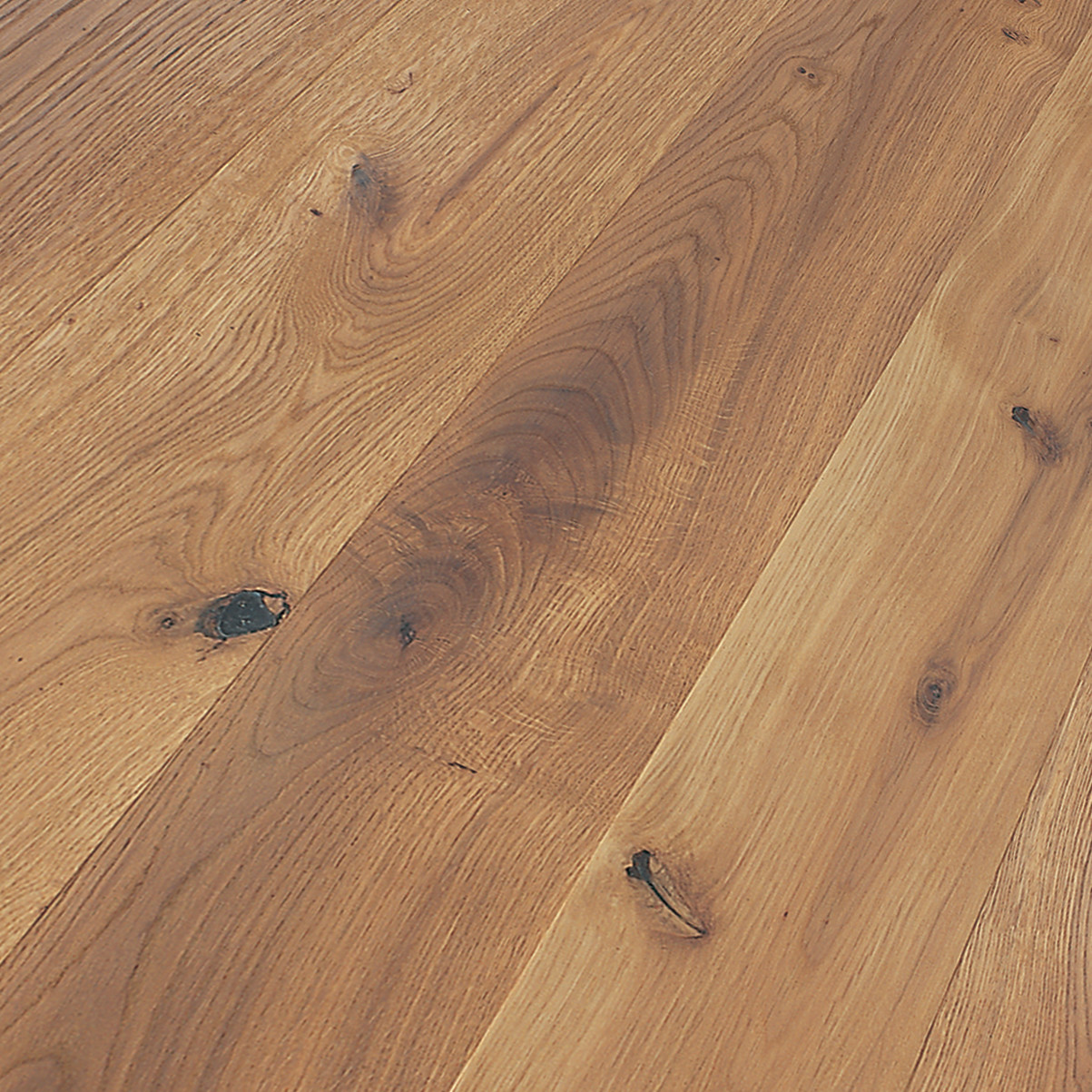 Wood with a very rustic appearance and strong variations in colour and structure. Featuring large knots, open cracks, heartwood and strong colour variations.Larger filling of knots and cracks. The rustic appearance of the Lava grading is intentional, and therefore not grounds for complaint. Due to the exposed wood,
the relative humidity in the room must be kept between 40 and 55% – especially in the winter.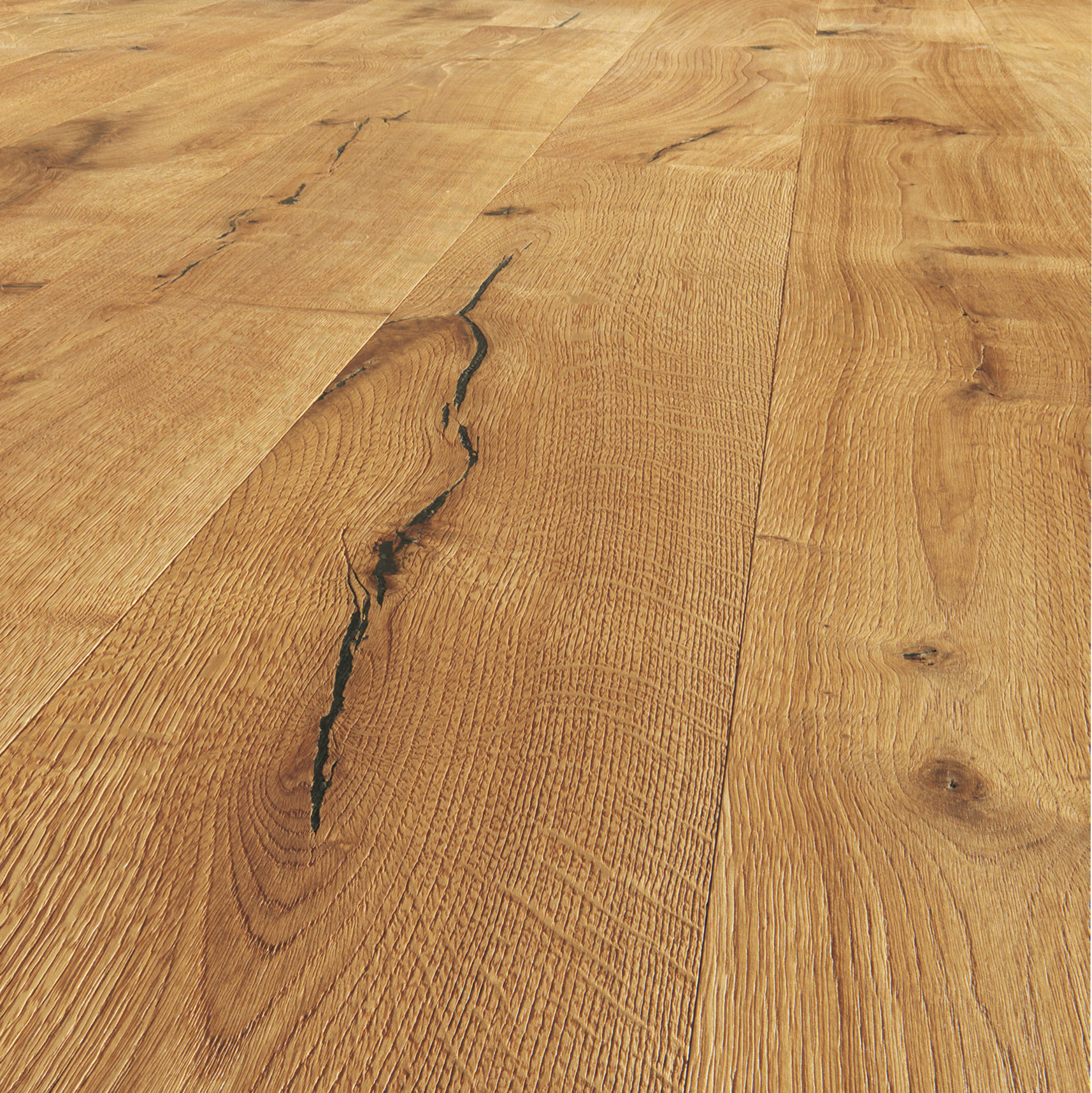 Wood with a rustic appearance and strong variations in colour and structure. Knots and drying cracks are elevated and filled to accentuate the character of the old wood. The special "Used" grading is only available for Ambiente natural oak planks with a vintage surface structure. Used grading only with a vintage surface structure and natural variants in the wear layer.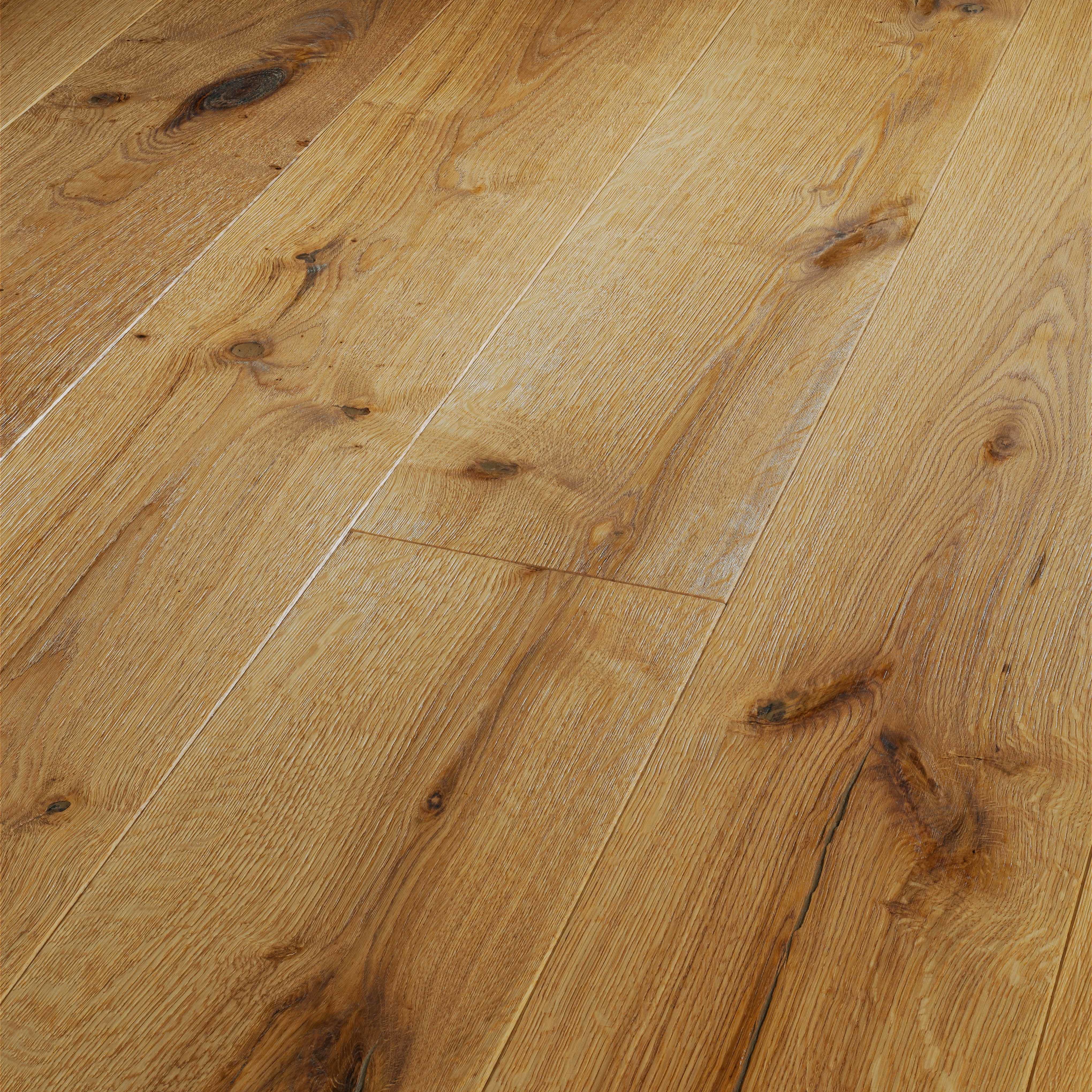 Woods
Oak plays a crucial role in our range and it's no wonder really. With its excellent properties and a wide array of processing and finishing options, oak is one of the most diverse types of wood available. Our portfolio of wood types is completed by ash, walnut and larch: a light and dark hardwood, and an expressive softwood.
Oak has optimal flooring properties, thanks to its low swelling and shrinking behaviour and high indentation resistance.
We also offer oak planks in two smoked variants. The smoked oak is modelled on very rare bog oak and is dark in colour throughout. The partially smoked chestnut oak is a natural oak refined by light smoking and is therefore slightly lighter in colour than the smoked variety.
With similar desirable flooring characteristics to oak, ash fulfils special design preferences on the light end of the colour spectrum.
The only softwood in the HAIN product range.In our Alpine region, larch combined with natural oils has created a pleasant atmosphere in living areas for generations
.
Walnut, the American wood, is only used in the Perfect and Classic gradings.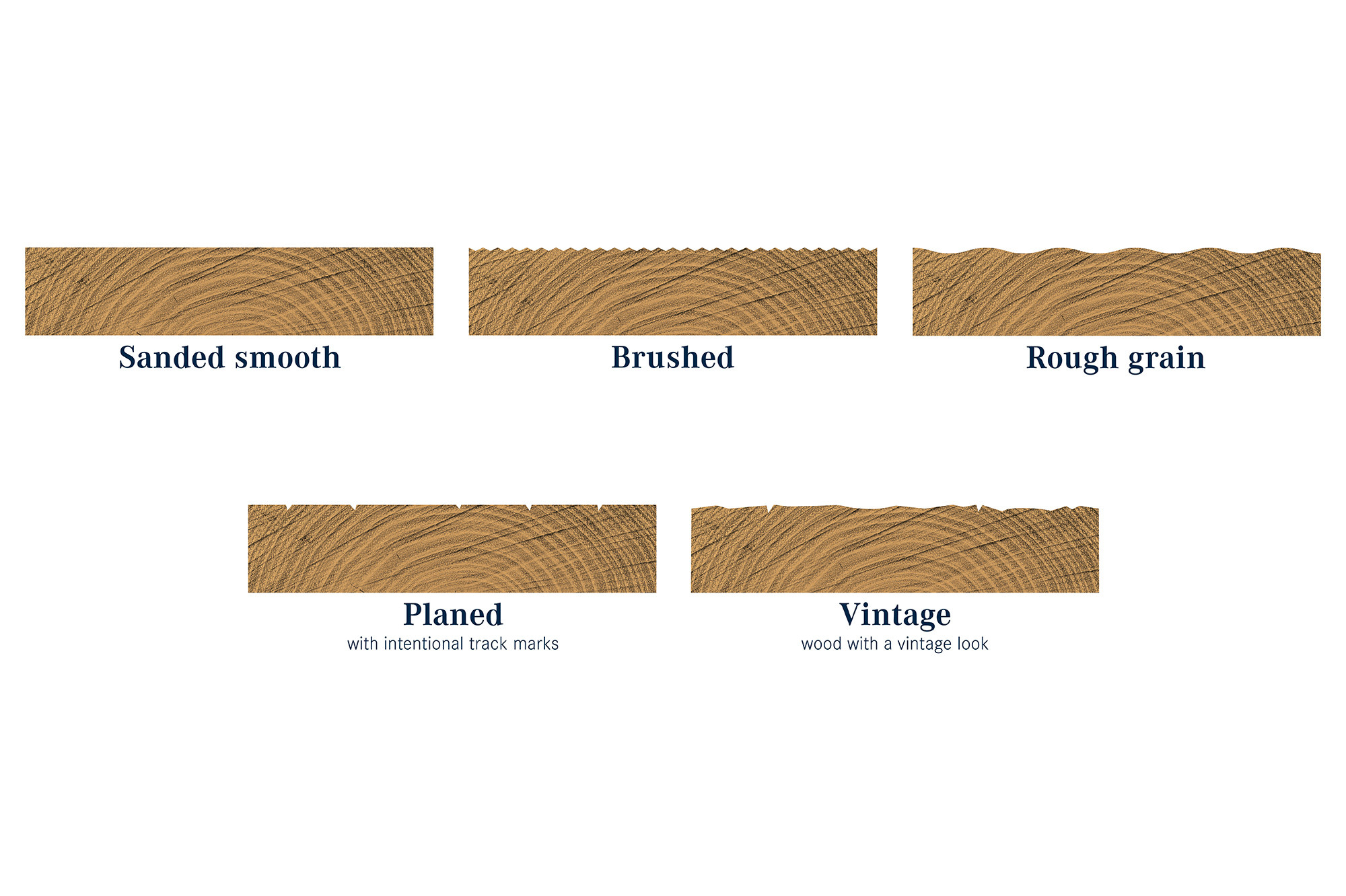 Sur­face struc­tures
HAIN natural floors are not just a feast for the eyes. Our high-quality surface structures make the naturalness and atmosphere radiated by our floors something you can actually feel, while providing a very special, holistic floor experience.
Sanded smooth
As the name suggests, this surface is sanded very smoothly and is therefore particularly elegant and uniform. As with all HAIN natural floors, the natural oil finish gives the wood a completely natural look.

Brushed
With brushed parquet, the very soft wooden parts are brushed out. This emphasises the grain of the wood.

Rough grain
Rough-grained parquet planks have a concise, undulating structure that gives the floor its individual character.

Planed
This surface structure is planed into the wood. For HAIN parquet featuring this structure, some irregular planning strokes are quite intentional, as they create a natural and authentic look.

Vintage
Parquet planks with a vintage structure boast a fashionable used look. They do not appear as if they came fresh from the workshop; their surface already shows slight traces of wear and tear, making them very cosy and somewhat rustic.
Bevel vari­ants
Just like the format and surface structure, the type of bevel also has a major influence on what the floor looks like once laid. Five different bevel variants are available for HAIN natural floors: from a micro-bevel to the XL bevel, with the latter being pronounced and irregular. If you prefer a completely homogeneous surface, choose a floor without any bevel, where the individual planks lie directly next to one another without any transition.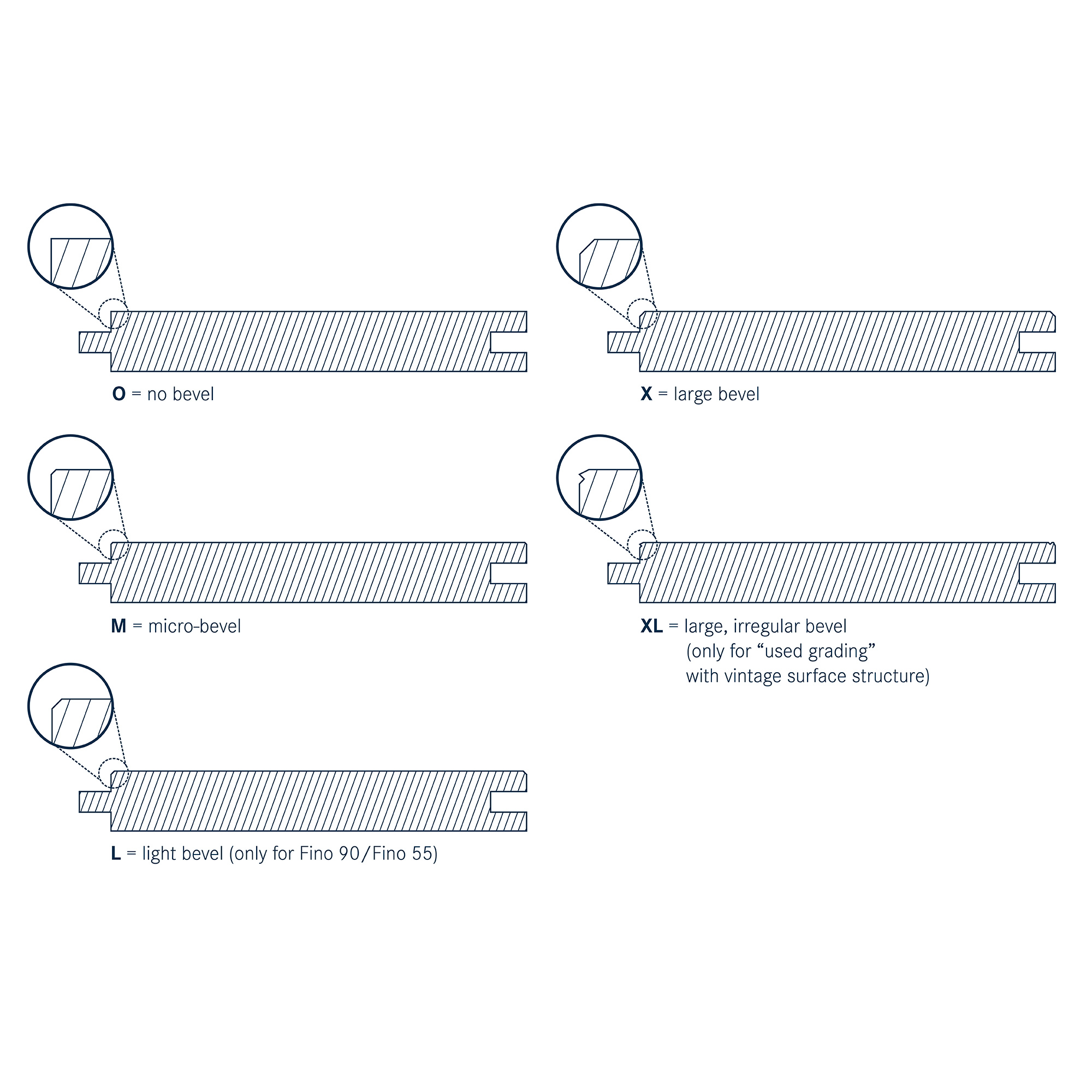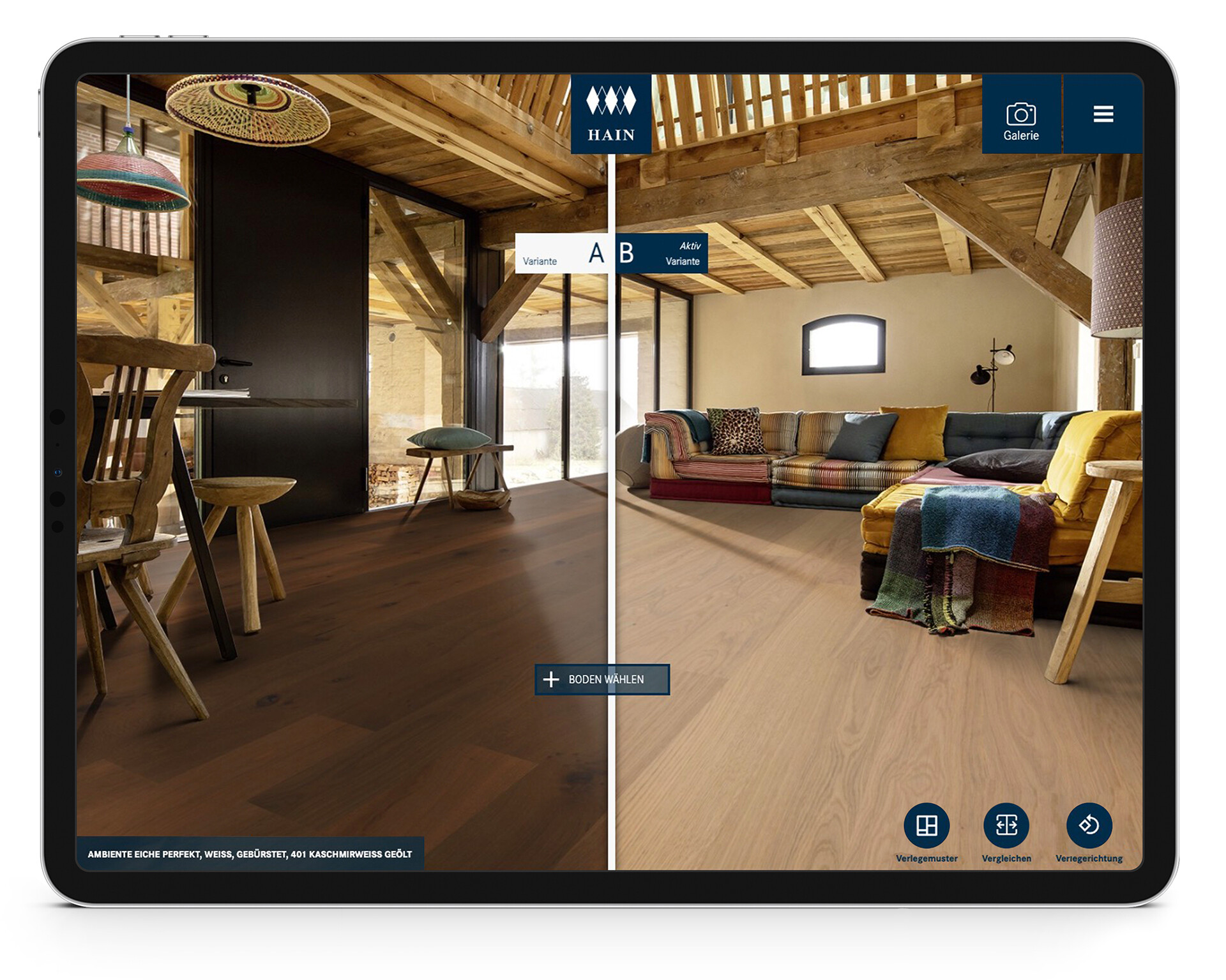 HAIN room de­sign­er
The decision for a new flooring is often not that easy. With the new room designer from HAIN, it is now a little easier. Simply visualise a selection from the HAIN parquet range in your own room.
IT'S THAT SIMPLE:
1. Open the room desginer
2. Select your HAIN parquet flooring
3. Use the camera icon to upload a photo of your own room*
4. Adjust it according to your requirements: e.g. change the laying direction, compare two floorings, save your favourites etc.
TO THE room DESIGNER