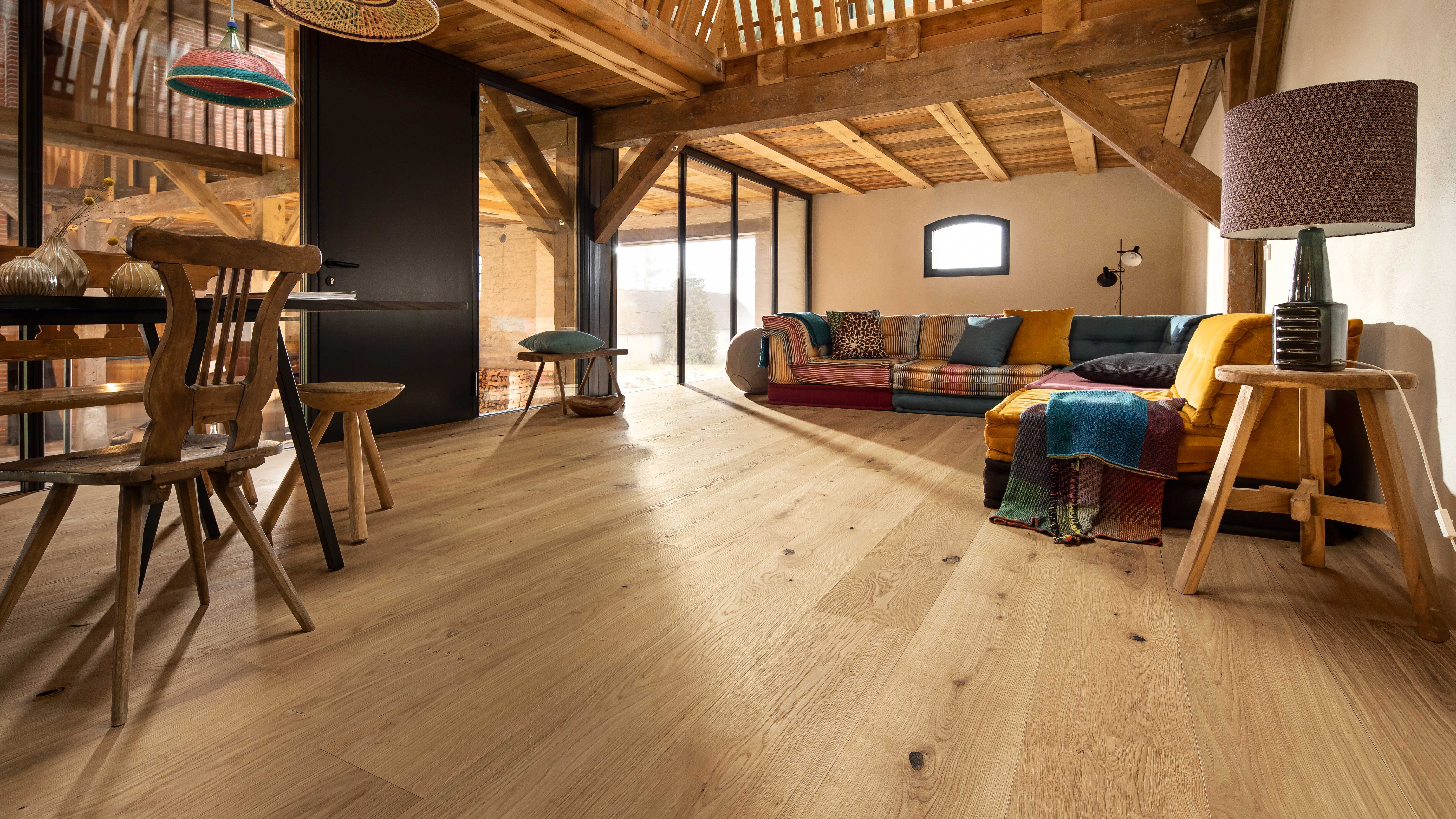 HAIN room designer
The decision for a new flooring is often not that easy. With the new room designer from HAIN, it is now a little easier. Simply visualise a selection from the HAIN parquet range in your own room.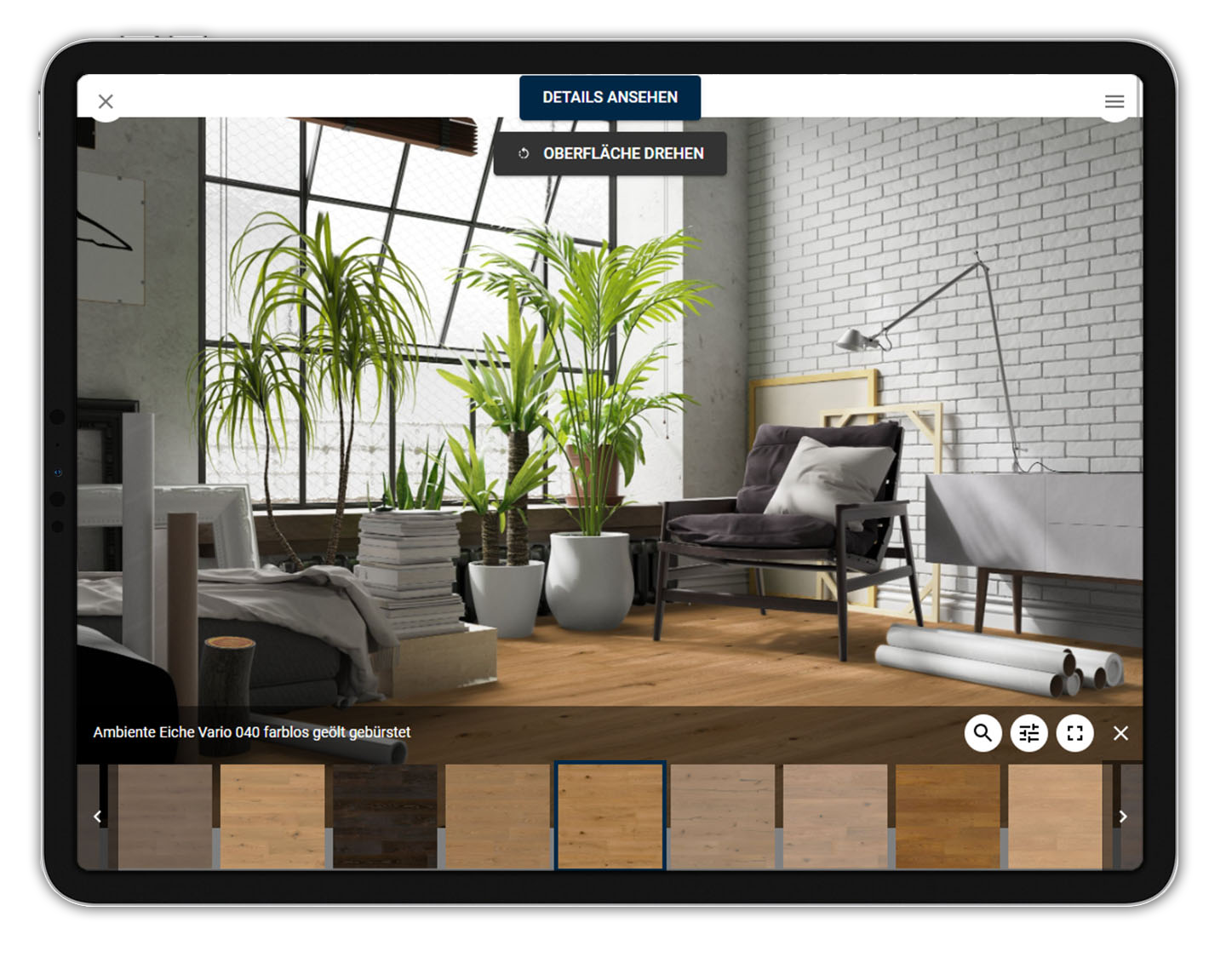 IT'S THAT SIMPLE:
1. Open the room desginer
2. Select your HAIN parquet flooring
3. Use the camera icon to upload a photo of your own room*
4. Adjust it according to your requirements: e.g. change the laying direction, compare two floorings, save your favourites etc.
TO THE room DESIGNER
* Legal notice for images uploaded to the visualisation tool
Please note that it is not permitted to upload images that contain personal data (such as people within the room) when using our "Room designer" service. With this in mind, please always ensure that there are no people in your pictures.

When you are using our software, please only use images that you are happy to transfer to the servers of the visualisation software provider (ESIGN Software GmbH, Warmbüchenstraße 17, 30159 Hannover, Germany). This is necessary to facilitate the automated preparation of the images and to ensure you are able to make full use of the visualisation service. You can also access the images at a later time, although they are generally deleted after a period of 30 days of inactivity. Please be aware that the software provider (ESIGN Software GmbH) may save individual images for a limited period in order to train and improve its recognition algorithms. If you do not agree to this, please delete any images you have uploaded to the visualisation tool immediately after use.
Deleting images that have been uploaded to the visualisation tool
Tap on the camera icon once again. You will see the images you have uploaded under the "My Room" tab in the gallery. Tap on the little "x" in the top-right corner of the respective image and acknowledge the "Delete photo?" notification by selecting OK.
Exemption clause
Please be aware that you are solely responsible for the uploaded photos that are transmitted and/or saved using this service. In this respect, you warrant that the transmitted and/or saved photos do not violate any third-party rights, in particular trademarks, copyrights or ancillary copyrights, other property rights or personal rights.
To this extent, you shall indemnify us against any claims that may be asserted against us by third parties on account of or in connection with photos that you have transmitted and/or saved as part of this service.