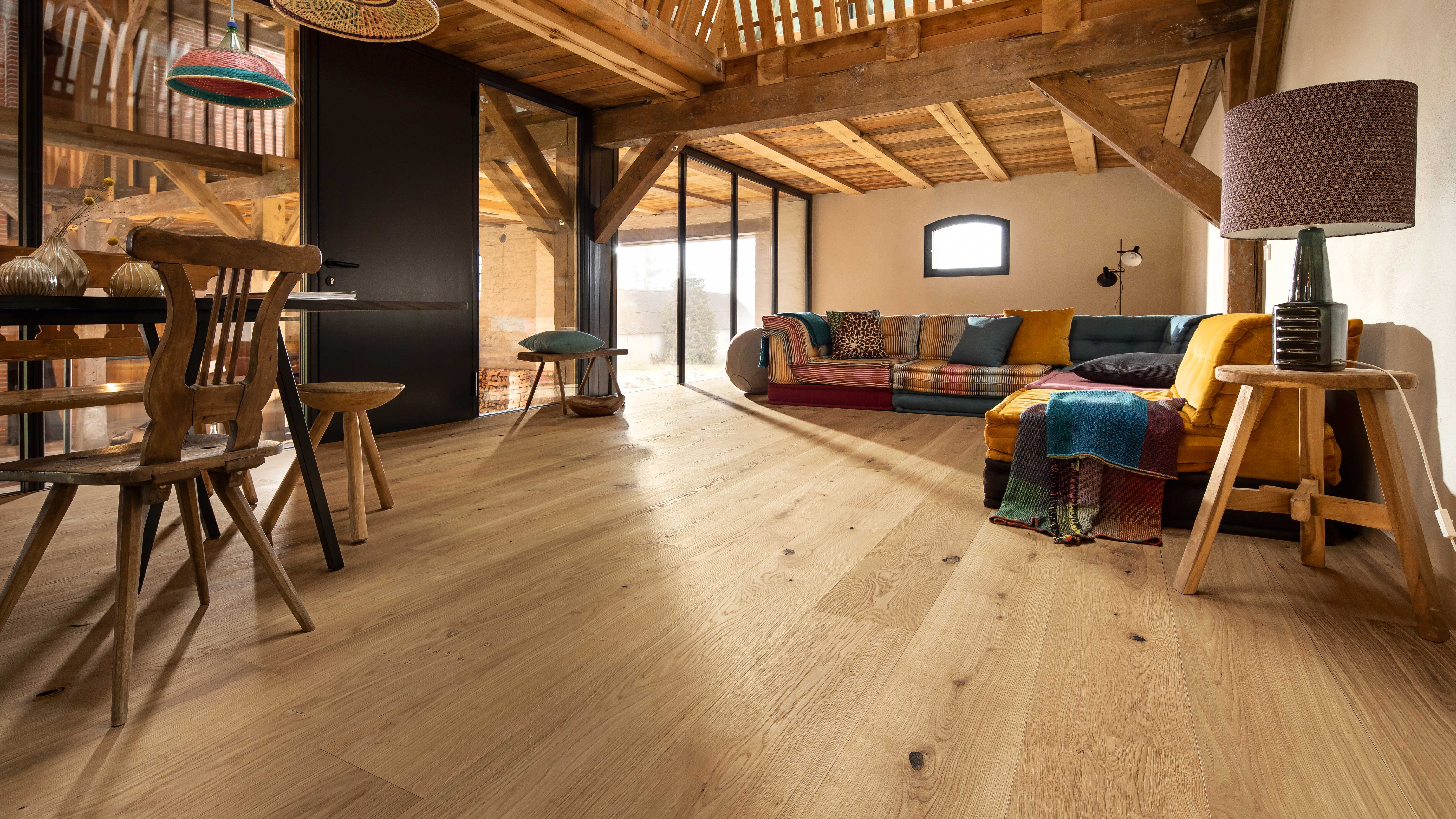 HAIN room designer
The decision for a new flooring is often not that easy. With the new room designer from HAIN, it is now a little easier. Simply visualise a selection from the HAIN parquet range in your own room.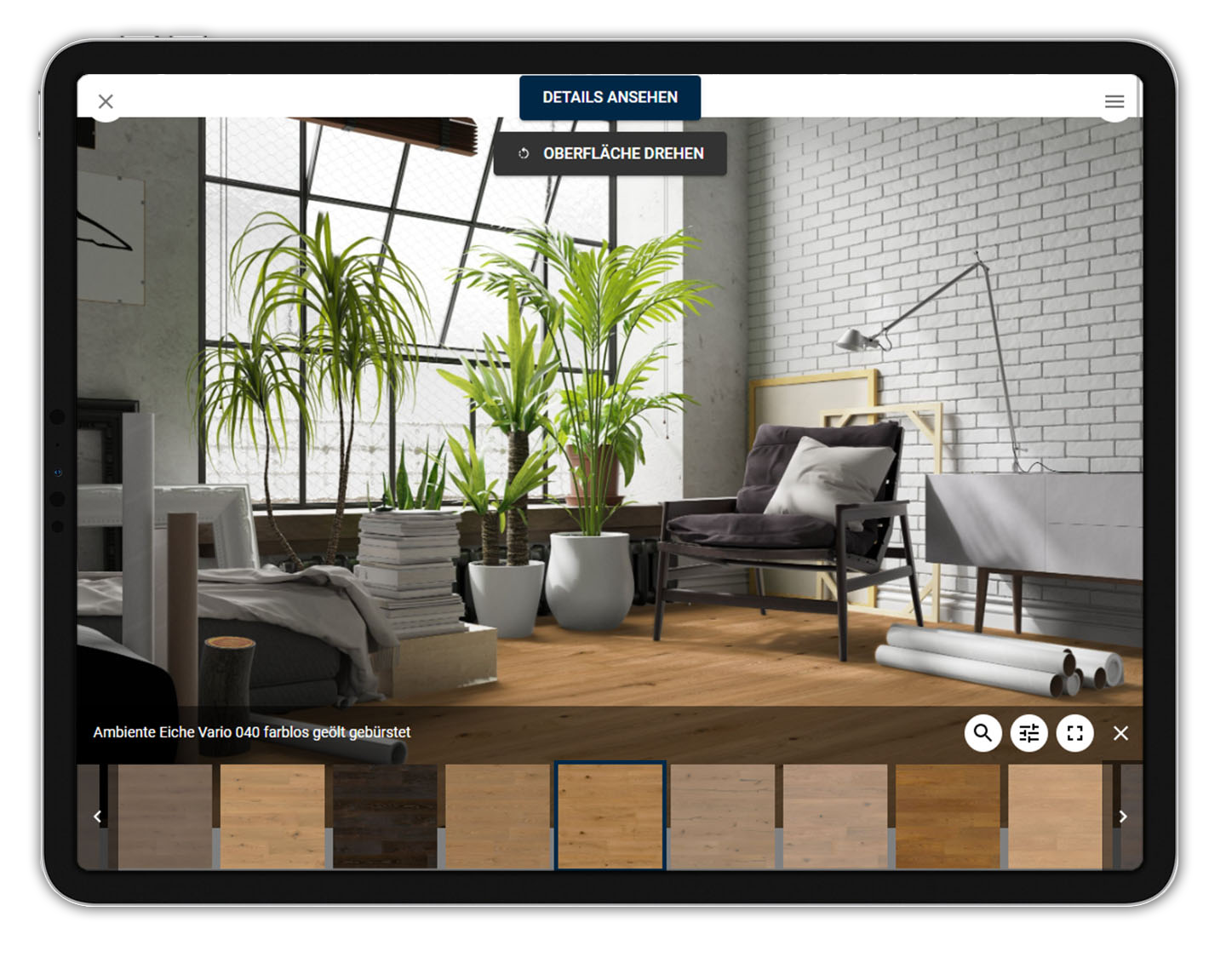 IT'S THAT SIMPLE:
1. Open the room desginer
2. Select your HAIN parquet flooring
3. Use the camera icon to upload a photo of your own room*
4. Adjust it according to your requirements: e.g. change the laying direction, compare two floorings, save your favourites etc.
TO THE room DESIGNER